At Bigfoot Beverages, we take pride not just in the products that we offer, but also in the customer service that we deliver. We are dedicated to making your vending service experience the best it can be. We recognize that each business, their employees, and their customers have unique needs. We work hard to provide a vast portfolio of food and beverage options to meet each and every one of those needs.
Our vending machines are customizable – for both payment options and food and beverage selection. Traditional vending machines can offer both food and beverage options. A micro market acts as a small-scale convenience store in your workplace, enabling consumers to browse shelves and cooler space before making a purchase at a kiosk. Our vending team meets with customers to review their needs and unique business requirements to ensure the vending solution they want will ultimately meet their needs.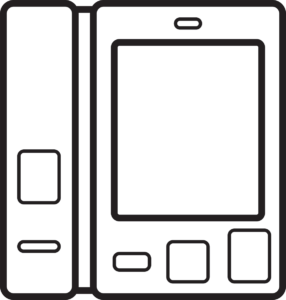 Our micro markets provide your employees flexibility and convenience when it comes to snacks, meal options and beverages throughout the day. A micro market features a self-checkout kiosk, chilled beverages, traditional vending products and an option for fresh food. Your employees will enjoy our national products and local favorites while we provide you with consistent customer service and a range of quality products.
The goal of our vending machines is to help offer food or beverage options in a key location within your building. These vending machines can help bring variety and convenience to your breakroom, lobby or waiting room.